01 Apr 2022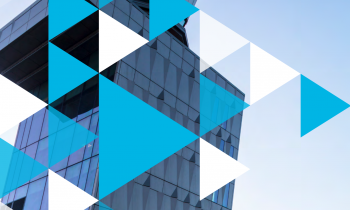 Airways will today commence consultation with its stakeholders, customers and the wider industry on its pricing for the next three-yearly cycle running from 1 August 2022 to 30 June 2025.
This is the final phase following the company's review of its Service and Pricing Frameworks in 2021 and earlier this year respectively.
Airways acknowledges that the aviation industry is experiencing unprecedented times and is committed to playing its part in its recovery. As such, and to the extent reasonably possible, as well as in discussion with its customers, Airways has assumed a recovering industry over the three-year period.
Airways CEO, Graeme Sumner does however concede that there is significant uncertainty around the volume outlook due to COVID-19.
"The past two years have been very challenging for our customers, the wider domestic and international aviation industry, and ourselves. However, through continued collaboration and partnership, we are confident we will emerge united and stronger as an industry.
"We have assumed a volume position, in consultation with our customers, which is based on a recovery scenario broadly aligned to recovery patterns observed offshore, once COVID-19 restrictions are lifted," he says.
Based on the assumed volume forecast, Airways is proposing prices charged to airlines will need to increase by an average of 8% in FY23 and 16.9% over the three-year period to achieve target revenue.
"We are very aware of the impact COVID-19 continues to have on the aviation industry which is why, through the consultation, we are seeking to strike the right balance with respect to our pricing while at the same time supporting the recovery of the industry.
"We look forward to engaging with our customers and stakeholders on the consultation and receiving their feedback," Mr Sumner says.
Consultation commences today with submissions due by April 29. They will then be posted on Airways' website for customers, stakeholders and the industry to review and submit cross-submissions on. Cross-submissions close on May 13.